TeePee Canyon Agate
TeePee Canyon Agate was mined for many years on several claims located in the western Black Hills of South Dakota. Through the 1980ís and 1990ís, activities at these mines declined and, ultimately, ended as the owners passed retirement age. The area was closed for development of new mining plans prior to the early 1980ís. In recent years, activity has been limited to minor surface collection.
The agate occurred in nodules that were layered in a 3-foot deep segment of the limestone deposit. Nodules were relatively numerous, but most were barren of agate and only contained jasper. The limestone was very hard and recovery of the TeePee Canyon agates was hard-rock mining at its best. To minimize damage to the nodules, large jacks, mauls and chisels were used to free the nodules.
About 10 years ago, the area was devastated by a large forest fire. Subsequent exploration has located numerous agate areas within a 5-mile radius of the traditional TeePee Canyon mining area. The colors, pattern and matrix or the material from these outcrops, however, are significantly different than the typical red, white and yellow colors of TeePee Canyon material. The Agate Works also offers cabochons cut from the new finds as Hills Agate.
Most of the cabochons offered by The Agate Works were acquired throughout the 1980ís, with most of the material mined by us or purchased directly from the miners. We are sure that you will agree that this old-time material is one of the best North American agates.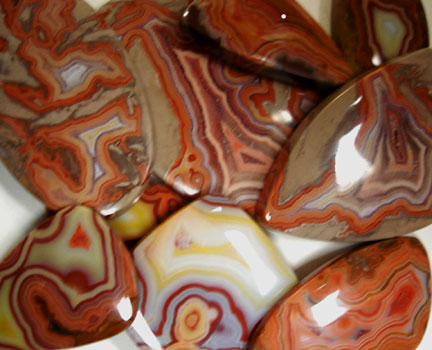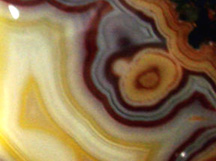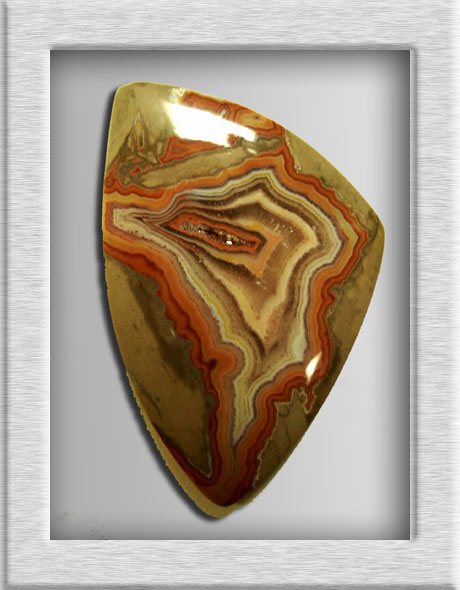 Contact

at:
PO Box 10634
Green Bay, WI 54307-0634
920-246-9847