Agua Nueva Agate
Eugene Mueller, of The Gem Shop in Cedarburg, Wisconsin, has been at the forefront of mining activities in recent years for high-quality Mexican agates, including Laguna, Coyamito and Agua Nueva. The agates mined by The Gem Shop are included with the best cutting material available today.
The Agate Works was fortunate to be able to participate in the 2006 and 2008 digs with The Gem Shop, Inc. at the Agua Nueva hacienda located about an hour north of Chihuahua City in Mexico. The 2006 dig focused mostly on vein agate while the 2008 dig produced primarily nodular agates. Some of the world's best agate has come from the Agua Nueva ranch.
Predominant colors include gold, lavender, purple, pink and white. Many of the cabochons include a full agate pattern. Solid, fracture-free stones are not unusual.
The cabochons offered by The Agate Works reflect the high quality of agate that was mined. We are sure that your clients will enjoy the jewelry that can be produced from this material. Many of our Agua Nueva cabochons will also be of interest to agate collectors.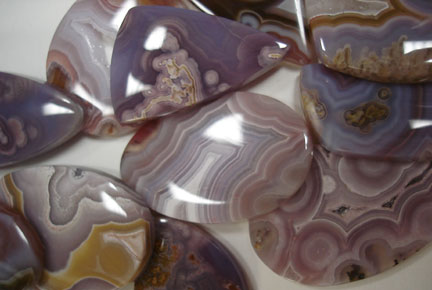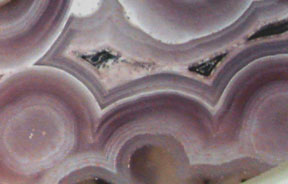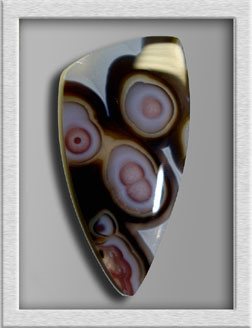 Contact

at:
PO Box 10634
Green Bay, WI 54307-0634
920-246-9847